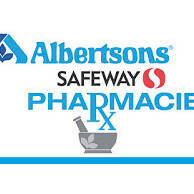 Albertsons Safeway
Albertsons was founded in 1936 by Joe Albertson in Boise, Idaho. With a strong tradition of customer service Albertsons consumers experience the convenience of one-stop shopping, a team of motivated and friendly employees and knowledgeable, trustworthy pharmacists....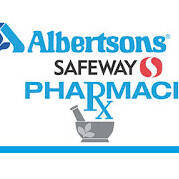 Albertsons Safeway Diversity in Pharmacy
The Albertsons Safeway Diversity in Pharmacy scholarship is awarded to a first or second year student with at least a 3.0 GPA who desires to pursue a career in a community pharmacy setting and demonstrates strong leadership ability. Preference is given to associates...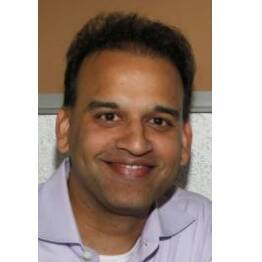 Arvind and Kumud Patel
In honor of his parents, Rajul Patel '01, '06, PharmD, PhD and his wife Annie Patel '01, '04, PharmD, PhD created this scholarship to assist dedicated students in their pursuit of a doctor of pharmacy degree. This scholarship is awarded to students with a strong...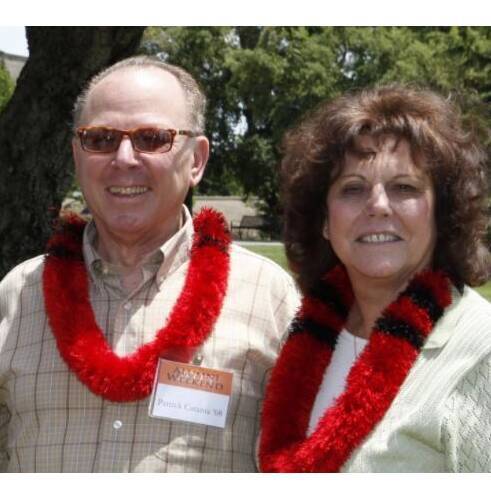 Catania Family
Patrick Catania '68, PhD retired from the Thomas J. Long School of Pharmacy and Health Sciences in 2006 after serving his alma mater for 36 years and was awarded the Order of Pacific. He was the chair of the Department of Pharmacy Practice for many years and at...

Chan Family
Tony Chan '77 and Virginia Chang Chan '77, along with their children Jonathan Chan '09 and Megan Chan '13, created this scholarship fund to assist students pursuing a pharmacy career. The Chan Family's generosity can be seen across the University in... Charles T. Countryman
This endowed scholarship, created in memory of Charles T. Countryman PharmD '81, is awarded to first and second-year students from Contra Costa County in recognition of their academic achievements. While at Pacific, he was active in student governance and ... Colleen Carter
Colleen R. Carter '76, PharmD established this endowed Powell-matched scholarship to support pre-pharmacy students advancing to the Pacific PharmD program. Dr. Carter's career includes leadership roles at Walgreens and Longs Drugs. She also served the University of... Commitment to Global Health
Mihret Argaw '16, PharmD, Candace Chan '13, PharmD, Tammie Chau '12, PharmD, Duy-Anh Dang '17, PharmD, Van Duong '12, PharmD, Emily Kung '15, PharmD, Marlyn Nicolas '13, PharmD, Katrina Ordanza '15, PharmD, Vanessa Yerekhman '12, PharmD, and Sanaz Ziad '16, PharmD...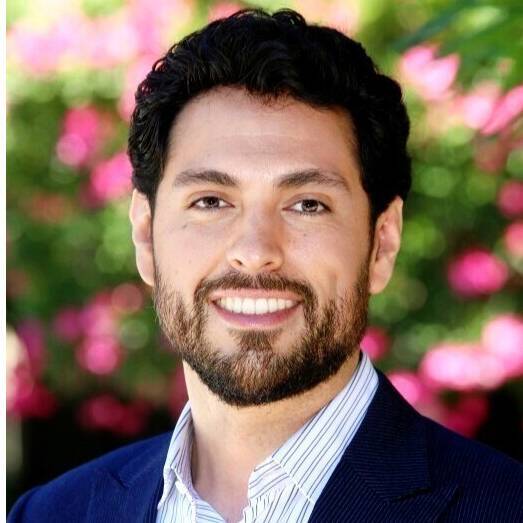 Community Foundation of San Joaquin
The Community Foundation of San Joaquin's mission is to provide leadership, promote a culture of giving and create resources that address the needs of the community. They are committed to improving the quality of life for San Joaquin County residents and have been a...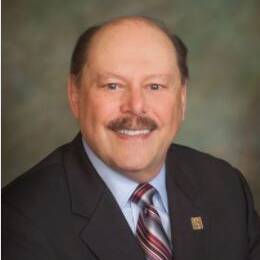 Donald Floriddia, Ph.D.
The Joseph and Lucille Floriddia scholarship was created in 2008 by Donald Floriddia, '71, PhD, to honor his parents. Dr. Floriddia served as Associate Dean of Student and Professional Affairs from 2000 until his retirement in 2014. He has served as a faculty... Donald Y. Barker Memorial
Donald Y. Barker, PhD came to University of the Pacific in 1957 as one of the first pharmacy faculty and was instrumental in the School's early development. He quickly established a strong Pharmaceutics Department and helped students prepare for pharmacy practice...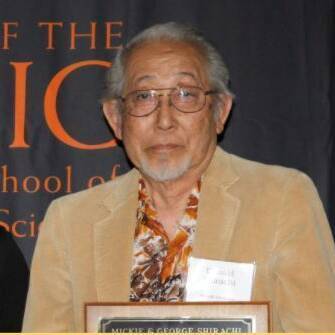 Donald Y. Shirachi
This scholarship is named in honor of Dr. Donald Y. Shirachi '60, a pharmacy graduate of the School who went on to receive his doctorate in pharmacology at Purdue University in 1968. After doing a US Public Health Postdoctoral Research Fellowship at UCSF Medical ... Dr. Amy Jones
Amy Jones '06, PharmD is an inpatient clinical pharmacist for the Division of Prisons in Raleigh, N.C. She created this scholarship to support a second-year pharmacy student with a minimum 3.0 GPA who has an interest in infectious disease, preferably HIV.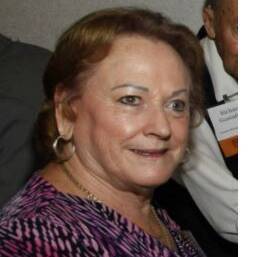 Emmons E. Roscoe and Charles W. Roscoe Memorial Endowed Scholarship
Emmons E. Roscoe, RPh, MS came to Pacific in 1955, along with Dean Rowland, to begin development of the School. As former dean at Idaho State who was dedicated to excellence, he brought wisdom and innovation in the founding of our School. He was a professor of... Erin Michael McGreevy
The Erin Michael McGreevy Endowed Pharmacy Scholarship was created by the late Lucille McGreevy to honor her husband, a respected pharmacist in Auburn, California.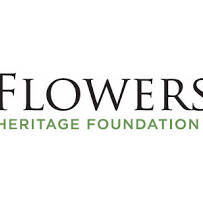 Flowers Heritage Foundation
The Flowers Heritage Foundation is dedicated to identifying and addressing unmet needs in health care services and systems. The Foundation offers short and long-term public health solutions and works closely with partners, collaborators, communities and...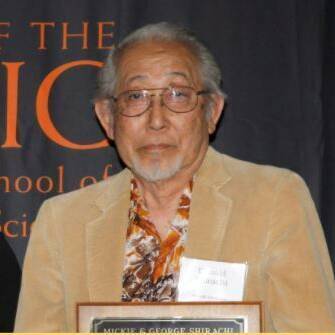 George and Mickie Shirachi
Dr. Donald Shirachi '60, is professor emeritus in the department of physiology and pharmacology who has dedicated his long academic and research career in developing excellence in students in the professional, graduate and research programs at the School and also...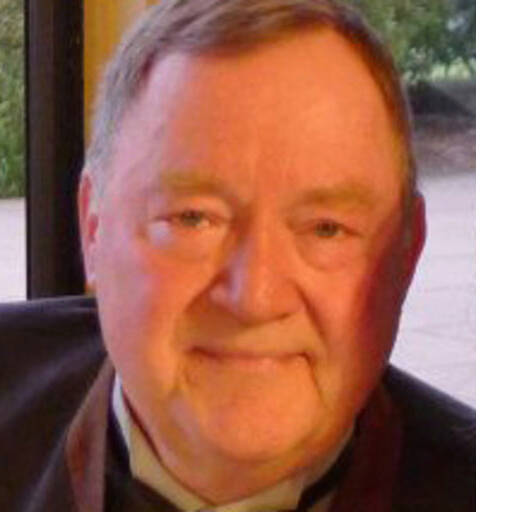 Gerald "Jerry" Griffin
Gerald D. Griffin '71, PharmD, MD is an emergency medicine physician/pharmacist in Pacific Grove,California. After receiving his doctor of pharmacy degree from Pacific in 1971 he went on to become a physician and served in the military for over 40 years. He also...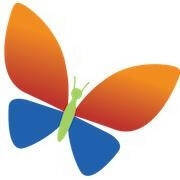 Health Plan of San Joaquin
Health Plan of San Joaquin is a publicly funded, not for-profit health maintenance organization serving San Joaquin and Stanislaus Counties since 1996. The scholarship awards academically qualified students who attended high school in San Joaquin or Stanislaus... Helen T. and Ivan Rowland
The School's founding Dean and his wife, affectionately known as "Team Rowland," devoted their lives to developing the School of Pharmacy. The scholarship named for them is given to students from San Joaquin County who have demonstrated outstanding academic... Hovagimyan Family
Garen Hovagimyan, PharmD '09, a successful independent pharmacist, created this endowed scholarship to give financial support to first and second-year pharmacy students in order to decrease their future debt and assist them with pursuing professional... H.R. Cenci Family
Herman R. Cenci was a young Fresno pharmacist who, with the help and encouragement of his wife, Esther, started their family-owned pharmaceutical manufacturing company. H.R. Cenci Laboratories grew roots in the Central Valley and would later become a national drug... James C. King
Dr. James C. King joined the Pacific pharmacy faculty in 1962 and is remembered fondly by many alumni. He is credited with developing the doctor of pharmacy clinical program. An innovative and entrepreneurial educator, he created the first decentralized clerkship... Jay Patrick Gould
After working at his father's Midtown Pharmacy in Palo Alto, California, Jay Patrick Gould '76 earned his pharmacy degree at Pacific in 1976. Jay told his parents of the difficulty some graduates experienced in repaying their student loans. In 1979 Mr. and Mrs.... Jen-Ling Hsieh
The Jen-Ling Hsieh scholarship was created by Tina Hsieh '08, PharmD to honor her father who earned his MBA while his wife was pregnant with her second child. This award is given to a first or second-year student who has maintained a minimum 3.0 GPA while... Jerry and Maria Greene
Jerry Greene '88 , is a pharmacist, teacher, professional leader and successful businessman as the owner of San Diego Compounding Pharmacy. He and his wife Maria established this scholarship in 2012 to support second-year students who hold an office in a... John Garcia
Sharon Abbott Garcia established this scholarship to honor the memory of her husband, John Garcia '64, RPh. As a young man he was mentored by a community pharmacist. In turn, he mentored many young pharmacists throughout his career. During a varied career in... John H. Shinkai
John Shinkai, PhD was a longtime faculty member at Rutgers University School of Pharmacy. As a faculty member, he saw first-hand the financial and academic struggles of pharmacy students. His generous scholarship awards students who maintain high academic achievement. John Wong and Tom Bragdon
John Wong '01, PharmD and Tom Bragdon '01, PharmD immediately began giving back to their alma mater and to the profession, recognizing the great need for scholarship support for students. As the founding partners of Patterson Family Pharmacy their practice... Jose Chang
This endowed scholarship was established by the family of Jose Chang to honor his memory. Jose was the beloved brother of Regent Virginia Chan '77, PharmD. This Powell-matched scholarship is awarded to pre-pharmacy and PharmD students with a minimum 2.5 GPA.